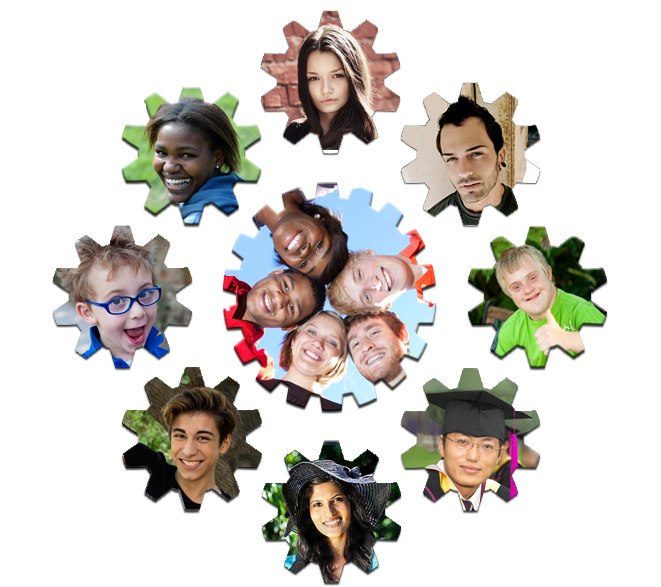 Click on a sprocket to see a snippet of what is available.

Legal

Transportation

Employment

Education

Independent Living

Health

Parents

Videos
DelAWARE DisABILITIES HUB provides resources for youth and young adults with special needs during the transition years to help them reach their full potential. It's also designed to assist professionals who support Delaware's exceptional citizens.
Deldhub will continue to grow as we reach out to serve more individuals in our community.
Above, please visit the sprockets for shortcuts to information available on Deldhub. You may find what you're looking for easily within a sprocket.
If you require more information, please use the menu bar on the left or simple click on the "see more information" link on each sprocket menu. Please note that you may also change the text size by clicking on the green box in the upper right corner of the home page. Thanks for visiting, and happy searching!